TRU Love Benefit: Follow Your Art, Fulfill Your Dreams
Theater Resources Unlimited
and our Honoree Benefit Committee
Pat Flicker Addiss, Catherine Adler, Nancy Anderson, Mary Cossette, Jamie deRoy, William Franzblau, Evans Haile, Pamela Hunt, Riki Kane Larimer, Jim Kierstead, Richard Maltby Jr., David McCoy, Gerry McIntyre, Charlotte Moore, Will Nunziata, Jana Robbins, Dominique Sharpton, Joan Ross Sorkin, Elisa Loti Stein, Jack Tantleff, Cheryl Wiesenfeld, Stuart Wilk, Charles Wright
invite you to join us at
The 2019 TRU Love Benefit
"FOLLOW YOUR ART, FULFILL YOUR DREAMS"
honoring JAMES MORGAN of the York Theatre Company,
recipient of the TRU Spirit of Theater Award;
and HALEY SWINDAL, performer & producer,
recipient of the TRU Entrepreneur Award.
Directed by Will Nunziata, music director Tracy Stark
Hosted by Broadway's Lee Roy Reams (42nd Street, La Cage aux Folles, The Producers, Beauty and the Beast) and sports broadcaster Suzyn Waldman, the voice of the NY Yankees.
Broadway composer Frank Wildhorn joins the star-studded cast headed by York favorite Nancy Anderson (Yank!, Jolson & Co., Fanny Hill at the York; plus A Class Act, Sunset Boulevard and Wonderful Town on Broadway; Kiss Me Kate in London), D'Jamin Bartlett (A Little Night Music original cast), writer Andre Catrini (part of The York's NEO 7 celebration of new writers, The Astonishing Times of Timothy Cratchit), Tony winning lyricist Sheldon Harnick (Fiddler on the Roof, She Loves Me, Tenderloin, The Rothschilds, Pulitzer Prize for Fiorello!), Jessica Hendy (Broadway: Amour, Aida, Cats), writer Allan Knee (Broadway: Little Women; Finding Neverland, The Jazz Age, The Astonishing Times of Timothy Cratchit), Tony winning director and lyricist Richard Maltby Jr. (Baby, Big, Miss Saigon, Closer Than Ever), American Idol finalist Constantine Maroulis (Tony nomination for Rock of Ages, Jekyll & Hyde revival), Desi Oakley (Wicked, Eva Peron in the First National Tour of Evita!), Jana Robbins (as a performer, Broadway: Tale of the Allergist's Wife, Gypsy, Romance Romance; off-Broadway: This One's for the Girls; as a producer: Ragtime revival, Little Women, Company in London and upcoming on Broadway), Conor Ryan (Desperate Measures at The York and off-Broadway; Rodgers and Hammerstein's Cinderella on Broadway; Victory Train), Allie Trimm (Juliet and Juliet, Enter Laughing at the York; Broadway: Bye Bye Birdie revival, 13).
CLICK HERE to take a congratulatory ad in the benefit journal!  
You can also purchase tickets through Brown Paper Tickets (email TRUnltd@aol.com for a code that will absorb the service fee)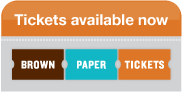 Join us for a VIP cocktail hour with passed hors d'oeuvres, a 3-course luncheon, a live auction and performances celebrating two people who have enriched our theater community, artists who help artists. Show and awards ceremony directed by Will Nunziata, concert director for Platinum recording artist Jackie Evancho, Tony Award winner Lillias White, Broadway's Haley Swindal, and Soul Train Award winner Nicole Henry; music director Tracy Stark, 11-time MAC Award winner for Music Director, Piano Bar Entertainer, and Song of the Year; Bistro Award winner for Musical Direction; Cabaret Hotline's Songwriter of the Year Award winner.
The Benefit Producing Committee includes chair Cheryl Davis, producers Merrie L. Davis, Tom Polum and Sandford Silver, York producing associate Amber Wallace, and TRU board members Bob Ost, producer Cody Lassen and Courtney Sweeting.
Live auction to include  Yankee Legends Suite baseball tickets; a 7 night/8 day Uniworld European River Cruise for two including transfers, shore excursions and well, practically everything (brochure price starts at $6,000 for two); a Crystal Cruises all-inclusive 8-night cruise for two from Quebec to New York (value up to $11,398); and VIP tickets to Hamilton.
Sunday December 8th, 2019
Cocktail Hour: 12PM
3-course Luncheon: 1PM
Awards & Entertainment: 1:45PM
Tickets $150* to $230* including VIP cocktail hour/hors d'oeuvres and luncheon.
(*$25 discount for TRU members. Email trunltd@aol.com for promo code.)
Also: $115 luncheon and show (no VIP cocktail hour, no TRU discount)

Limited $85 show-only tickets available (includes 2 drinks).
Caroline's on Broadway: 1626 Broadway (between 49th & 50th Streets)
Handicap-accessible entrance: 750 Seventh Avenue (between 49th & 50th Streets)